Orphan Black - Funny moments in the 1st season
Under the notes of the song "On Top Of The World" of American musical group "Imagine Dragons" begins the tribute video of the best moments of the first season of Canadian television series "Orphan Black", in which the actress Tatiana Maslany plays multiple roles which as the lead Sarah Manning and its many clones.

Sarah is a girl adopted at a young age with many issues and with previous convictions for minor offenses. One evening witnessing the murder of Beth Childs, a police detective identical to her, curious as she decides to steal her identity, then discovering a large group of clones. After this event starts to go to the bottom of it with the help of gay adoptive brother Felix (Jordan Gavaris).

Along the way he will meet some clones including Alison Hendrix, a housewife in the suburbs with many hobbies, Cosima Niehaus a biology student who will study their genomes to understand their ancestors and Helena a serial killer Ukrainian early in the season will try to kill all clones.

Meanwhile their stories, the four women will become great friends still managed to bring a bit of joy in their lives with many fun events.

Currently the series is composed of three seasons, the first episode was broadcast March 30, 2013 on Space in Canada and on BBC America in the United States.
Leave your comment!
Similar Articles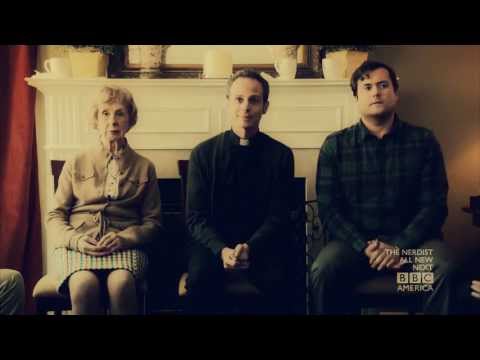 orphan black - funny moments in the 1st season